Welcome to Ledgent Finance & Accounting in Houston, TX.
Thank you for choosing Ledgent for your staffing or job search needs!
Ledgent meets your finance and accounting hiring needs in a wide range of categories. Whether you are looking for a senior finance executive or a full-time bookkeeper, Ledgent can provide temporary, temp-to-hire or direct hire help.
Services offered:
Temporary, Temporary-to-Hire, Direct Hire, On-Premise, VMS and MSP large-scale staffing solutions
Looking for a job?
We connect talented administrative, clerical and manufacturing job seekers like you with a position that fits your career needs. This includes full-time positions as well as temporary work assignments where we hire you to represent our company on temporary work assignments for our customers.
Areas we help place candidates:
Chief Financial Officer (CFO)
Director of Finance
Controller
Accounting Manager
Financial Planning & Analysis (FP&A)
Senior Accountant
Staff Accountant
Full Charge Bookkeeper
Bookkeeper
Payroll Specialist
Credit and Collections
Accounts Payable (A/P)
Accounts Receivable (A/R)
Accounting Specialist
Accounting Assistant
Accounting Clerk
Need to hire?
Ledgent Finance & Accounting recruits and places highly skilled professionals in a wide variety of administrative, clerical and manufacturing roles across industries to fit your staffing needs.
We provide professionals in the following areas:
Accounting Clerks
Accounts Payable
Accounts Receivable
Credit and Collections
Payroll Specialists
Bookkeeper
Full Charge Bookkeepers
Staff Accountants
Senior Accountants
Financial Analysts
Financial Planning & Analysis
Accounting Managers
Controllers
Directors of Finance
CFOs
Additional Ledgent Finance & Accounting locations
Meet our sister business lines:

Ultimate Staffing in Houston (Galleria) »
Ultimate Staffing specializes in the placement of office, administration, customer service, call center, human resources, purchasing, sales, quality, technical and assembly positions, and more.
Ledgent Technology in Houston »

Ledgent Technology specializes in the placement of IT and technology professionals, including software developers, IT Help Desk support, network engineers, business analysts, web designers, CIOs and more.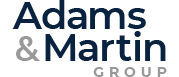 Adams & Martin Group in Atlanta »
Adams & Martin Group specializes in legal staffing, attorney search, and litigation solutions. We place attorneys as well as legal support roles such as paralegals and legal secretaries, as well as document review teams.