Ledgent Finance & Accounting // Find a Job
Find a career that makes you smile

Let Ledgent Finance & Accounting help you through the process
At Ledgent Finance & Accounting, our priority is you. Whether your finance and accounting or executive job search was planned or not, the process can be stressful. We're here to help you through your journey, and in the end, our goal is to help you find the job that makes you smile. Our Promise: "We love to create remarkable experiences…every person, every time."®
What do we do?
It's simple! At no cost to you, we help finance and accounting talent like you connect with companies for either direct-hire opportunities, or we hire you to represent Ledgent Finance & Accounting on temporary or project-based assignments with companies throughout the U.S. – and along the way, we strive to make life better for others.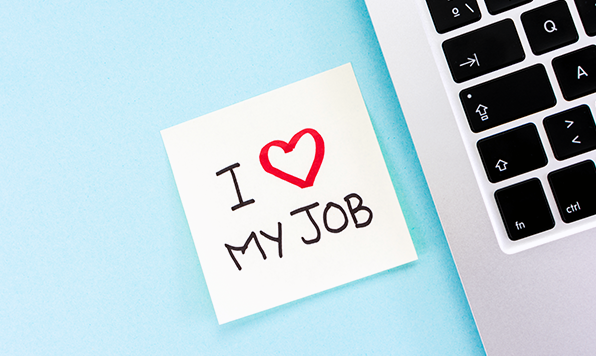 We're the bridge to your next opportunity
Unlike job boards or online recruiting, we leverage both technology and our personal connections with businesses to find the jobs that are the right fit for you. We take the time to understand our clients' unique needs and culture so that you see the "whole" picture – something an online tool can't do. Your experience matters.
Your Career Search Partner
Whether you're actively searching or are open to new opportunities, our experienced recruiters can help make the job search process a smooth one. Through networking relationships and daily contact with hiring managers, our team often knows of job openings before they're posted, giving you an advantage. We've successfully placed thousands of job seekers each year in temporary, temp-to-hire, contract and direct hire positions.
Simplify the Process
We get to know you and understand your goals and connect you with job openings that are the right fit for you. Our team can provide insight into the job market and give you resume advice. Plus, we'll arrange interviews (including recording a VideoSelect® clip to help save time on multiple first-round interviews) and prepare you ahead of time to set you up for success!
On Track for Success
When you're placed on temporary or contract assignment, we'll arrange all the details and help to ensure you're prepared through our exclusive Ambassador Program®. We continue to follow up with you throughout the assignment and take care of important details… including your paycheck!
If you're placed directly in a full-time role, we not only work to actively negotiate the best package for you with our client, but we ensure it's a smooth transition for you leading up to your first day on the job.
Career Guidance & Insight
Even if you're not looking for a job or if we don't have openings that are the best fit for you today, we can help. You'll remain connected to us so that when a job matching your skills and interests comes in, we can contact you. Whether it's speaking to you about local market trends, coaching for an interview, helping you with a resume, or assisting you with negotiating a salary…we're always here to help you navigate through the job market.
You're our Ambassador
Those who work with us on temporary or project assignment are part of our Ambassador program. Our Ambassadors represent Ledgent Finance & Accounting while out on assignment, which means you're a big deal! In fact, your role is the most important role in our organization. Our care goes beyond placement.
After a specified period, we're happy to offer benefits to our Ledgent Finance & Accounting Ambassadors including health care coverage, 401K, holiday pay and more.